Kalme chaos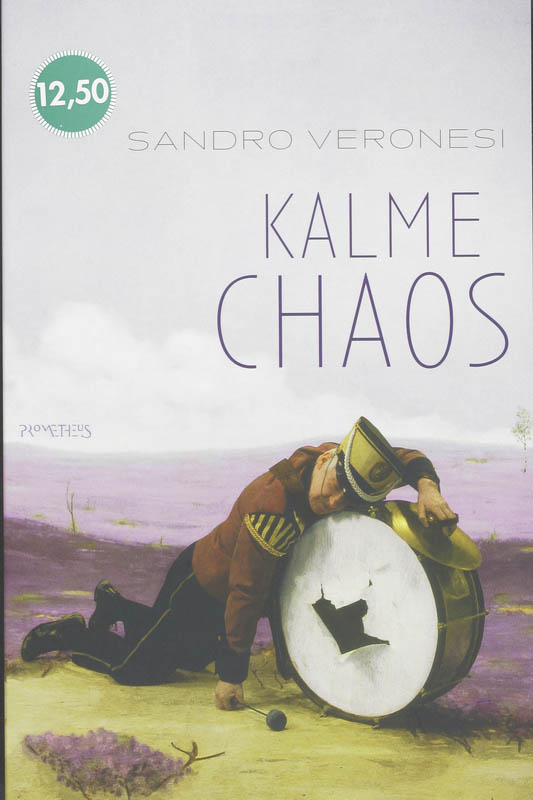 Kalme chaos
Veronesi, Sandro
€ 12,99
Als je een boek bestelt, kun je kiezen uit ophalen in de winkel of thuisbezorgen. Verzendkosten zijn 1,95, tenzij anders aangegeven.
Dear Mister Veronesi - Een brief
Lot schreef een brief aan een van haar favoriete auteurs! Over een van haar favoriete boeken, Kalme chaos door Sandro Veronesi.
Barcelona, May 6, 2015
Dear mister Veronesi,
Unfortunately we are not destined to meet tonight. I am sorry. It would have been such an honour to talk to you in person. To you, one of my favourite writers. I would have been able to tell you how much your book Kalme chaos (Caos Calmo) meant for my life, means to me still.
Kalme chaos is the only book that took me three weeks to read out of sheer beauty. I didn't want it to end, I wanted to linger on every word and then again on every sentence. After finishing Kalme chaos I didn't start reading a new novel for another three weeks. The experience was too dear to be overwritten with a new story.
In my working life too, your book meant so much to me. I worked in a bookstore in Nijmegen, The Netherlands, at that time. I wrote a little note on the pile of copies of Kalme chaos in the shop, telling the experience described above. In the following 3 months we sold 7 times as much copies as in the three months before it. Customers came especially to me after the note, saying: "tell me what to read next, because you understand what I like." And then I realised I could sell books, really sell books. And I started dreaming about a bookstore of my own…
Fast-forward 7 years and here we are: in September 2013, crisis roaring, I started my own bookstore in Amsterdam-Noord. The people in the neighbourhood, as well as family and friends, believed in my plan and gave me the funding to start. Since the beginning, my shop, Boekhandel Over het water, thrives. It is small but growing. My customers are content and happy, as am I. And the seed was your novel.
In January I planned a well-needed trip to Barcelona to replenish energy and get fresh inspiration. I looked forward to my trip until a couple of weeks ago when uitgeverij Prometheus invited me to sell your books tonight. Before I could despair, my wonderful husband offered to go instead of me. Better than nothing. I hope he will bring my copy of Kalme chaos for you to sign.
Maybe it is just as well we won't meet. Probably I wouldn't have been able to breathe a word or I would have started babbling. I know I wouldn't have been able to tell you what I have written down here.
Thank you, Mister Veronesi!
Here in Barcelona I very much enjoy your new novel, Zeldzame aarden (Terre rare). I notice again that I want to read ever slower to better absorb the words, the sentences. Thank you for giving me this new pleasure!
Written in Fundacio Joan Miro, one of my favourite painters. Life is good.
Yours sincerely, Lot Douze
| | |
| --- | --- |
| ISBN | 9789044611748 |
| Uitgever | Prometheus |
| Verschenen | 2008 |